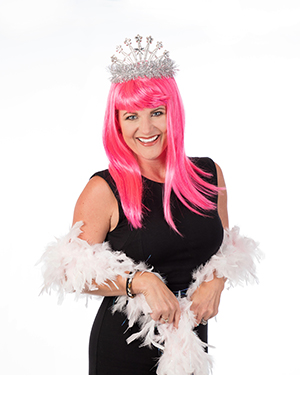 Name: Natalie Bartholomew
Title: Chief Administration Officer
Company: Grand Savings Bank
BigWig Fun Fact: Passionate about Pink!
Fundraising Goal: $5000.00
Why are you participating?
I believe that it is a mission that captures the attention of our community. Every one of us is impacted by this. The awareness of the "Komen Pink" is key. I have the privilege as a community servant to further that campaign and bring funds to such a wonderful cause.
I have family members and loved ones who are survivors...I have loved ones who did not survive. I want people to be vigilant to these men and women.
View More